| | |
| --- | --- |
| 23 | A combination of eCommerce, mCommerce and Physical Stores for new generation customers |
Despite the fact that the world is moving into a digital business environment, majority of retail income continues to come from the physical stores. An estimate by retailers reveal that almost fifty percent of store sales are impacted by mCommerce and eCommerce combined. Furthermore, the new generation clientele want a combination of physical stores, mCommerce and eCommerce for a good shopping experience. The store would remain as the heart of the execution of digital business.
Many online retailers have made moves to reflect the trend. For instance, the Chinese eCommerce company Alibaba, bought a twenty percent stake in Suning Appliance that owns 1,600 stores across Hong Kong, China and Japan. Amazon, which is US-based, opened the Amazon bookstore in Seattle, Washington. For a modern retail to meet the demands of the new generation clientele, having an integrated mCommerce is integral. Modern designs combined with state-of-the-art functionality make a website easy to navigate and boost conversions.
With more and more people looking for shopping convenience, businesses are moving towards engaging the customers for more profitability. Thus, the trend of combining eCommerce, mCommerce and retail stores. The following are some of the benefits of eCommerce and mCommerce on retail stores.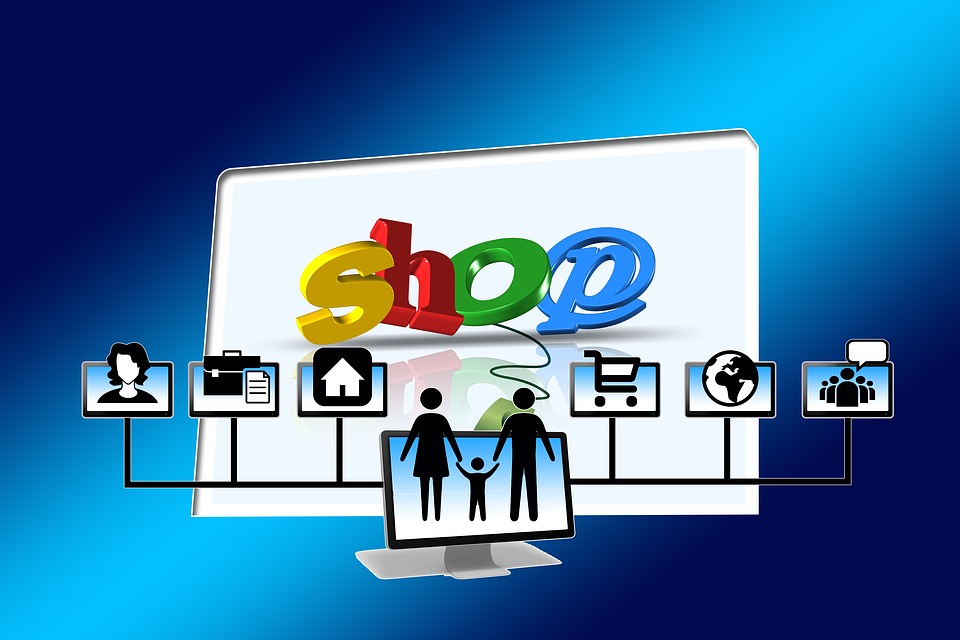 Benefits of eCommerce to a retail store:
Helps establish an online presence. Customers expect a store to be available and the online presence allows a business to keep up with the competition.
Draw new customers. Physical retail relies on customer relationships and branding, yet online retail has an added benefit of driving traffic from the search engines.
Operation costs savings. A web-based management system enables a business to automate inventory management and lower the costs associated with it. Moreover, running an online shop doesn't come with the same overhead costs as a physical one.
Understand customers better. An eCommerce store allows one to track customer buying habits, such as products they are most interested in, when they will buy and what motivates them. These information could be used for more efficient selling.
Boost brand awareness. eCommerce helps a brand to get more awareness in the online scenario. It is vital to use good keywords optimized for the audience since this would drive traffic to the site.
Benefits of mCommerce to a retail store:
Mobile shopping defines the present and the future. Mobile users accounted for majority of eCommerce transactions. Ever since, mobile has reigned supreme.
mCommerce augments customer retail experience. Syncing a brick and mortar store with a mobile presence allows a business to boost sales and customer loyalty.
Mobile payments benefit customers and retailers alike. Customers love the convenience brought about by mobile payment solutions. An eCommerce site should be compatible with at least one or more major mobile payment platforms such as PayPal, Google Wallet, and others to boost the number of completed purchases.
Mobile retargeting is very effective. With mobile retargeting, a mobile ad is served up to a site. By using cross-device targeting to its full, a business gets a cost-effective and high return on investment solution that targets the most valuable customers.
Mobile expands word of mouth referrals. By encouraging customers to share business name, services and products, a business could reach new customers and boost brand identity at little or even no cost at all.
Conclusion:
Even with the growing trend of eCommerce and mCommerce shopping, physical stores remain the heart of the execution of digital business. Thus, to effectively cater to the new generation customers, businesses should adopt a multi-channel approach, which includes a combination of physical stores, eCommerce and mCommerce that enables them to provide a complete shopping experience. Syncing a brick and mortar shop with a mobile & web presence boosts sales as well as customer loyalty.
Comments