Published:
19 October 2016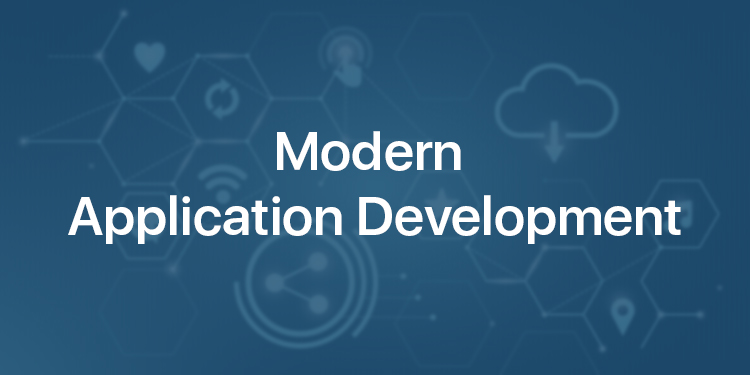 Cloud apps could deliver significant benefits to an organization. Adopting a hybrid cloud platform can be the best approach to join the world of modern application development.
Cloud applications could deliver considerable benefits to any organization or business. However, choosing the right design, architecture and technologies for custom cloud applications could involve complex trade offs. When it comes to modern app development, the question could be: do the software applications match the corporate strategy? Software applications not aligned to business processes are costing a fortune in wasted workarounds, time and employee frustration. A key advantage in the competitive marketplace today is having software that is especially built for the way a company does business. Instead of changing the business to conform to a packaged software, the firm could create software that fits.
For a lot of enterprise software development teams, adopting a hybrid cloud platform could be the best approach to enter the world of modern app development. Why? Well, a hybrid cloud platform, a combination of cloud and on-premises systems, provides developments teams in big organizations and legacy environments something that they have always wanted, and that is the ability to move at the speed of the rest of the development world. The most difficult part is to find the right combination of integrations, infrastructure and public cloud providers.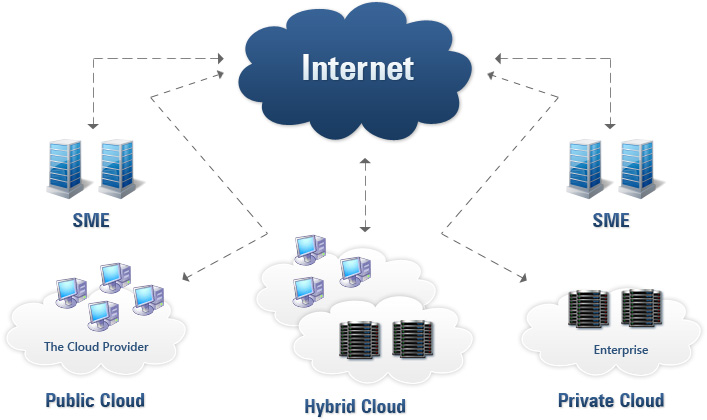 Organizations have to understand that hybrid cloud is an efficient approach for business app hosting as well as software development. Initially at least, hybrid cloud was linked with line-of-business apps. The benefits was combining secure on-premises data and apps with contemporary outward facing apps such as partner portals. However, since private clouds have become easier to build, a credit to the advanced hypervisor and management tools, Information Technology had an even robust argument to keep everything in-house, which re-established the old bifurcation of either all in private cloud apps such as SAP HAN and Salesforce or all on premises.
Development stores view the world differently than information technology. Furthermore, what looks to them as hoarding, has turned to resentment at what appears to be an initiative to slow them down. Development stores to be 100 percent public cloud and are going beyond infrastructure as a service, considering platform as a service wherein even the machine that runs the code on is trivial. While there were issues around secure data and governance, it was difficult convincing developers of the usefulness of a hybrid scenario. The result of the conflict is IT wins and development stays in the coding of legacy days or development wins. Developers need to know how a hybrid cloud could help them.
Developers who build modern enterprise apps face a downside that is not experienced by commercial software developers. Enterprise apps have the tendency to be monolithic and have a lot of moving parts, including legacy code integrations. Inevitably, this results in more bugs, thus the risk of releasing apps that are poor quality is higher. Additionally, the functionality that is built is limited and often, could not keep pace with the changing needs. The cloud platform lets a developer iterate much faster, spot problems quicker and work on more new, interesting functionality sooner.
Unless a company begins from scratch, the only approach to moving modern app development is balance between the old and the new. For most developers, submitting a ticket to get a VM or virtual machine should coexist with continuous integration. A hybrid cloud could help break barriers by hastening up old processes and ushering in the new. It may look counterintuitive, but a hybrid cloud platform helps support the DevOps process of continuous integration. The development teams today, think in terms of a continuous code stream. The more they could do before the release date, the better. In an integration scenario behind the corporate firewall, more is acceptable, which allows one to boost the number of integration builds one could run, look for more bubs and get to new functionality more rapidly. For some businesses, a hybrid cloud is the sole path to DevOps.
The moment an app is written, all the components need not be in the public cloud. But it's hard to make a case for all of it to be private. The challenge is to educate developers regarding retention approaches and policies for doing so. A hybrid cloud is not for all however, or even most, development teams. But for some companies, size and regulation aren't excuses for holding the development team back to the Waterfall ages. If an enterprise is opportunistic regarding modern application development and results driven, they would arrive at an approach that would likely be a combination of public and private cloud. There would no longer be hurdles to do so. Moreover, private and public cloud providers are bridging the gap between public and private through their own products or a huge population of third-party products.