| | |
| --- | --- |
| 20 | Software Development using Microsoft Technologies |
Developing software using Microsoft technologies is still very relevant despite the failures of some of its technologies. The giant company has billions of cash and millions of customers that require technologies for developing software solutions.
The practice of software development integrates Microsoft apps, development tools and operating systems, which enable a secure and robust environment for organizations. Expertise with Microsoft technologies allow one to develop and deploy world-class enterprise solutions.
INTEGRATED CAPABILITIES OF MICROSOFT
Developers could take advantage of the integrated capabilities of Microsoft to develop business-driven apps, which encompasses aspects, such as business integration and SOA, data analytics as well as web based apps.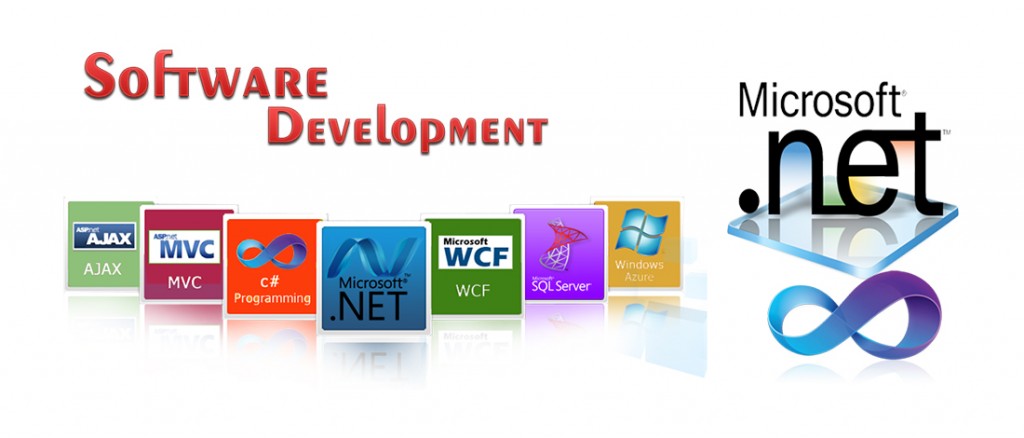 MICROSOFT TECHNOLOGIES FOR SOFTWARE DEVELOPMENT
There are several technologies created by Microsoft that are valuable in developing software solutions. Some include the following:
.NET – is a general purpose development platform for any type of workload or application, offering key capabilities for building applications of high quality, including support for contemporary programming languages, as well as automatic memory management. Without writing a single line of code, NET gives a powerful and scalable framework to code on. When a .NET app is compiled, it isn't compiled to machine code. Rather, the apps are compiled to Intermediate Language or IL, that's akin to Java byte code. When the app is executed, it's then compiled into native executable code that is managed by the CLR or Common Language Runtime. The CLR could guarantee specific aspects of the app function, for instance, exception handling and garbage collection, providing it inherent security and robustness. This is an architecture known as Managed Code, and provides apps a huge deal of out-of-the-box tolerance.
MICROSOFT AZURE – is a growing collection of integrated cloud services, such as computing, analytics, database, networking, mobile, storage and web to achieve more, move faster and save money. It builds, deploys and manages apps and services via a global network of data centers that are Microsoft-managed. Moreover, Azure provides SaaS, IaaS and PaaS services as well as supports a lot of various programming languages, frameworks and tools, which include Microsoft-centric and third-party software and systems. Azure was built to scale along a business. One way it does this is through loading apps as a cluster, which allocates a web app to a certain set of processes. The result is that all the apps are not forced to run off one serve and thus one never runs out of server capacity. Furthermore, it could even be managed to auto scale based on schedule or load.
MICROSOFT SQL SERVER – is a relational database management system. As a database server, it's a software product with the main function of storing and retrieving data upon request of other software apps, which could run either on the same computer or on another one across a network, including the internet. Microsoft markets a dozen different editions of SQL Server at the least, aimed at various audiences and for workloads that range from small single-machine apps to big internet-facing applications with a lot of concurrent users.
BIZTALK SERVER – is an Inter-Organizational Middleware System or IOMS, which enables organizations to automate business processes, via the use of adapters that are tailored to communicate with various software used in an enterprise. Built by Microsoft, it offers enterprise app integration, business-to-business communication, business process automation, message broker and business activity monitoring. It lets apps to talk to each other. It's used for sharing events or info between systems or apps, which are required to work together in a business process. BizTalk provides a way to map inputs and outputs of various systems, for instance when using incompatible formats or protocols.
OFFICE 365 – is the brand name used by Microsoft for a group of software and services subscriptions that together offer productivity software, as well as related services to subscribers. For consumers it allows the use of Microsoft Office applications on Windows and MacOS, offers storage space on the cloud storage services OneDrive and grants 60 Skype minutes every month. For businesses, Office 365 provides plans that provide email and social networking services via hosted versions of Skype for Business Server, Exchange Server, SharePoint and Office Online, integration with Yammer and access to the Microsoft Office software.
TAKING ADVANTAGE OF MICROSOFT TECHNOLOGIES
Microsoft technologies offer an extensive suite of services from ground-up App development and maintenance to train on, which enable any business to take advantage of the latest technologies without quickly staffing new skills and deploying Internal Integration Teams. Microsoft is not going away. They have billions and continue to create hundreds of new products each year. The use thousands of partners and developers in their network. The revenues have increased and they employ nearly 95,000 people. The giant firm has millions of customers that would be around for many years, thus a business owner need not worry on making the investment in any of the Microsoft technologies.
Microsoft technologies will continue to be major ones when it comes to software development.
Comments