Large sized enterprises with multiple locations, departments, people, and systems, have been facing challenges like collaboration, real-time exchange of information, and workflow management. There is a pressing need to develop an enterprise-wide system which can bring different systems, processes, data, and people on the same platform.
1800+

Completed Projects

21+

Years of Experience

810+

Global Customers

36

Countries Clients Served

SMEs

To Fortune 500
Enterprise Management
Here, We offer
Enterprise Management
At TatvaSoft, we understand these challenges and bottlenecks and offer you the best possible software solution. We offer end to end services, right from consulting, requirement analysis, strategizing, creating the model, development, integration, quality assurance, and maintenance. We have successfully developed enterprise solutions, like ERP, CRM, Enterprise Mobility, BI Solutions, Enterprise Content Management and others.
Here, We offer
With our years of experience and expertise in multiple technologies and domains, we develop solutions which enable organizations to streamline workflow, increase efficiency, and reduce costs.
Enterprise Solutions Development Services
Enterprise Application Integration
Using our expertise in technologies like SharePoint and BizTalk, we integrate heterogeneous systems which enable organizations to leverage the existing IT systems without making sweeping changes in applications or data structures. We offer services like application integration, EDI, business process management, SOA, and others.
Application Outsourcing
Our application outsourcing services enable organizations to focus on their core competencies rather than worrying about software development and project management. We also offer a Dedicated Development Center which allows organizations to get an access to large pool of multi-disciplinary IT professionals, at a low cost.
Business Intelligence
Businesses are facing challenges related to consolidating and analysing the Big Data generated from heterogeneous systems. We offer end-to-end Business Intelligence consulting and implementation services, which helps organizations gain valuable business insights.
Customer Relationship Management (CRM)
Sometimes off-the-shelf CRM products may not serve the purpose of a particular business or industry due to multiple reasons. To address this issue, we develop customized CRM solution that fully meets client's requirements and business objectives.
Enterprise Content Management (ECM)
With a large amount of business content being generated from multiple sources, managing the same has become a complicated and costly affair. Our Enterprise Content Management (ECM) services enable an organization with a holistic approach to capture, manage, store, preserve, and deliver content and documents related to organizational processes.
Enterprise Mobility
Mobility has phenomenally changed the way businesses operate these days. It is now an inseparable part of every organization's strategy. We help organizations achieve their mobility objectives with our extensive experience in developing enterprise mobile apps across all platforms like iOS, Android, Windows, and Node.JS.
To meet the ever- increasing consumer demands and adapt
new technologies, look no further than TatvaSoft.
Get In Touch
Enterprise Solutions Experience
We have successfully developed mission critical Enterprise Solutions across multiple domains like:
BFSI
Education & Learning
Government & Legal
Healthcare
Mining
Manufacturing & Retail
Oil & Energy
Shipping, Transportation & Logistics
Sports & Gaming
Telecom
Tourism & Hospitality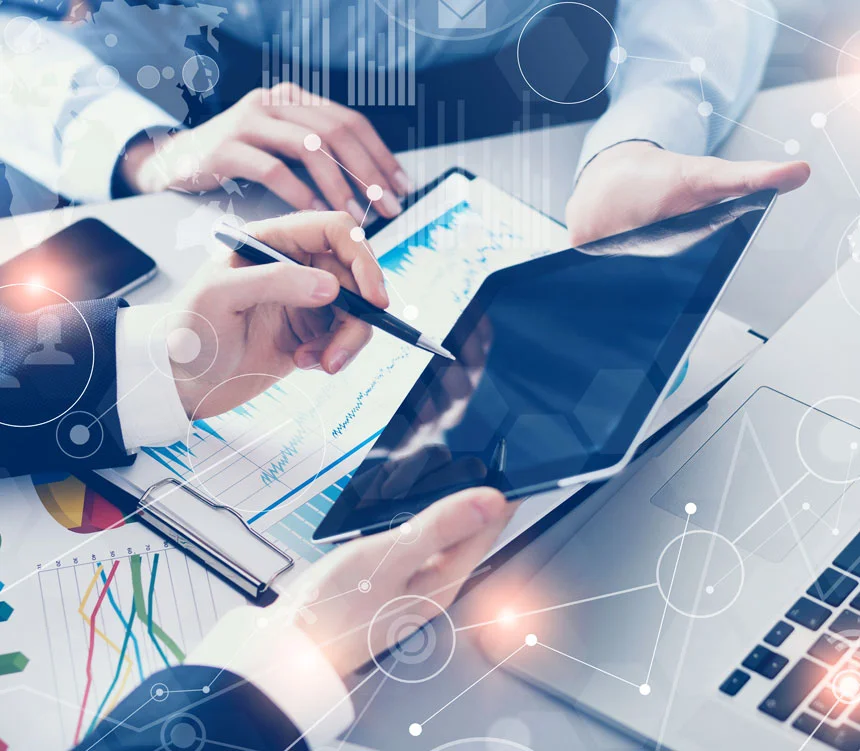 Enterprise Solutions Case Studies
Why TatvaSoft?
CMMI ML3 Software Development Company

Microsoft Solutions Partner

21+ Year of IT Experience

Expertise in Diverse Technologies & Domains

Approach to Build LongTerm Relationship

Global Exposure and Diverse Expertise

Onshore-OffshoreModel

Proper Hierarchy andEscalation Path

Intellectual PropertyRights Protection

Rapid and RobustSoftware Development
Enterprise Solutions FAQs
What is Enterprise Application Development?

Every enterprise has unique business requirements and to fulfill these unique needs, they develop enterprise Applications. Unlike small and medium size businesses, enterprise businesses have many operations and processes and to manage each of them, they need enterprise software applications. These Tailor-made apps are aimed to bring operational efficiency, productivity and improved customer satisfaction.

What Enterprise Software Solution Do TatvaSoft Offer?

TatvaSoft is an enterprise application development company with a skilled and proficient team of software developers, experienced in almost all types of programming languages, frameworks and tools. We provide reliable and new-edge enterprise applications to support business operations. Our services enable businesses to automate their business processes, improve performance levels and satisfy maximum customers.

What will be the advantage of using Enterprise Applications?

In comparison to off-the-shelf applications, enterprise apps are developed with a focus to eliminate specific business challenges of an enterprise. It offers many advantages such as automating applications and cutting down on manual efforts, improving coordination, faster productivity and customized products at fingertips.

What are the latest trends in Enterprise App Development?

The latest trends in application are enhancing business with technologies like iOT, Blockchain, AI, ML integrated within enterprise systems to perform at its best. The integration of newer technologies will boost app experience and build more satisfactory customers.

What is the cost to develop an Enterprise App?

The process of estimation for developing an enterprise application goes from a few hundred dollars to a thousand dollars. Ideally it depends on the various factors like features, languages, level of complexity and overall requirements.

Does your company provide support after the project is developed?

Yes, we do offer post development maintenance and upgrade services to businesses. This can be any software glitch, troubleshooting, implementation or operational concerns or later upgrading into future technologies.

What are the types of Enterprise Applications?

There is no specific type of enterprise application; it depends on the requirement of businesses which type they would like to develop. Typically, the enterprise apps are divided into

Customer Relationship Management Apps
Enterprise Resource Planning Apps
HR management Apps
Social media management apps
Business Intelligence apps
Payment processing enterprise apps