In today's fast-paced digital era technologies enhances rapidly, like software and hardware upgrades, new technologies, new platforms, new media, and many more. Thus, it is very essential to perennially invent new software products and/or upgrade the existing ones.
1800+

Completed Projects

21+

Years of Experience

810+

Global Customers

36

Countries Clients Served

SMEs

To Fortune 500
Product Development & Maintenance Services at TatvaSoft
To help organizations be on par with the dynamic world, we at TatvaSoft offer our expertise in Product Development, Product Re-Engineering as well as Product Maintenance. We follow well-defined procedures which involve detailed processes for every step followed by rigorous testing to deliver the best quality products to our clients.
Product Development
& Maintenance Services
New Product Development
Modifying the existing Product
Technology Migration
New version control and release
SaaS-based Architecture advancement
We follow our in-house life cycle for every product development and enhancement. This simplifies the process and gives a firm control over the product development.
In-house feasibility test of product
SWOT analysis for Market acceptance
Preferred vs. suitable technology suggestions
Prototype/Storyboard
Start the development
Incorporate User inputs
Rigorous in-house testing
UAT testing
Beta Release
Maintenance
Enhancements
Version Control
By outsourcing product development requirements to TatvaSoft, organizations can concentrate on their core business and new ideas rather than doing the mundane job of coding it. Our domain experts and product consultants understand client's needs, enhance their idea and deliver quality products at competitive rates in no time at all.
Product Maintenance
Completing a product development is not an end. Technology changes rapidly and there are regular updates both in software as well as hardware. Hence to keep a product up and running, it is critical to maintain the product and revamp it to accommodate the changes.
At TatvaSoft, our team of skilled engineers are trained to deal with complexities and yet deliver results. Our years of experience enables us to comprehend and forecast the future trends hence we not only develop customized dynamic solutions but also help in maintaining them.
Our Product Maintenance Services include:
Application Enhancements
Troubleshooting and Bug Fixing
Configuration Management
Performance Management
Change Implementation, Code Review and Testing
Our services will reduce client's stress for the refinement of their systems and ensure that the operations are rationalized and are working in the defined manner as well as leading to greater benefits.
To meet the ever- increasing consumer demands and adapt
new technologies, look no further than TatvaSoft.
Get In Touch
Product Development & Maintenance Experience
TatvaSoft leverages its vast industry experience for building software applications by applying industry best practices. Our vertical expertise covers following industries:
BFSI
Education & Learning
Government & Legal
Healthcare
Mining
Manufacturing & Retail
Oil & Energy
Shipping, Transportation & Logistics
Sports & Gaming
Telecom
Tourism & Hospitality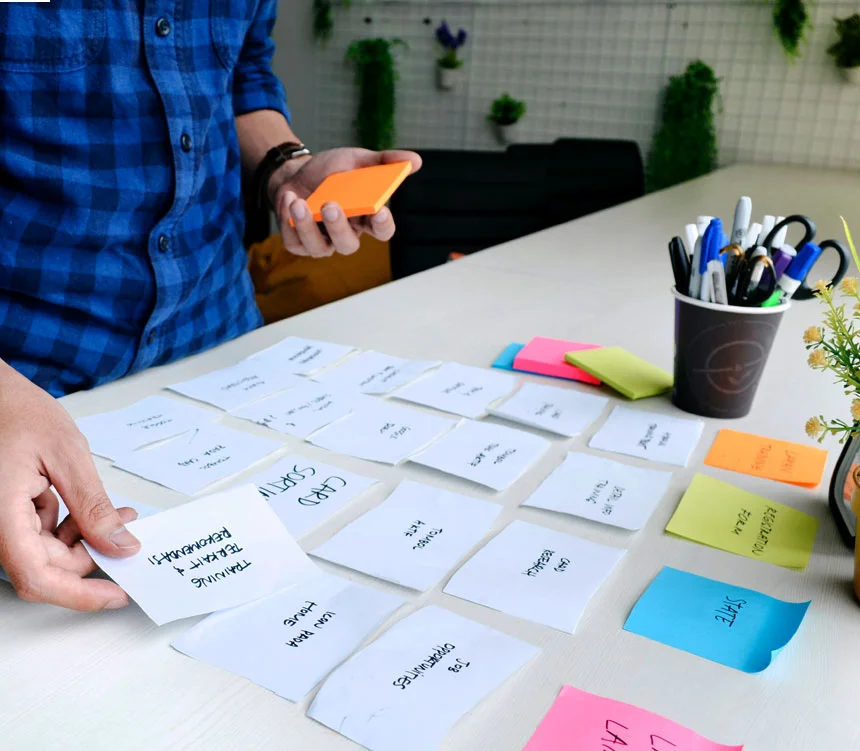 Product Development & Maintenance Expertise
We use following tools and technologies to provide application development services:

Backend
.NET
Java
Node
PHP
Ruby on Rails

Front End

Database
SQL Server
PostgreSQL
Elasticsearch
MySQL
MongoDB
Cassandra
Oracle
Dynamo

Mobility
iOS
Android
React Native
Flutter
Xamarin

Cloud & DevOps
Amazon Web Services
Google Cloud
Jenkins
Docker
Kubernetes
Azure

Testing
Katalon Studio
Selenium
Apache JMeter
TestRail
Postman
BrowserStack
OWASP ZAP
JIRA

Others
SharePoint
Power BI
BizTalk
Apache Kafka
Product Development & Maintenance Case Studies
Why TatvaSoft?
CMMI ML3 Software Development Company

Microsoft Solutions Partner

21+ Year of IT Experience

Expertise in Diverse Technologies & Domains

Approach to Build LongTerm Relationship

Global Exposure and Diverse Expertise

Onshore-OffshoreModel

Proper Hierarchy andEscalation Path

Intellectual PropertyRights Protection

Rapid and RobustSoftware Development
Product Development & Maintenance FAQs
What are the stages of Product Development?

Product Development is widely divided into seven different stages to make the development process improved and streamlined. The stages of this development process includes

Idea generation stage
Screening and idea improvisation
Concept development
Marketing Strategy
Product development process
Product Testing
Product Deployment
Market Commercialization

What do you mean by Product Development Plan?

The Product Development plan is a vital part of Product Development strategy. It will allow you to prioritize your needs, align it with business goals and develop a Product Development roadmap. This plan will benefit developers to refer to the pathway for future plans and developments.

How long does the Product Development cycle continue?

It is an ongoing process and will take time more than expected. The dependency is on multiple variables like the product complexity, architecture, cost, resources involved and technology used.

How does new Product Development benefit business?

Product Development for a business brings multitude of benefits such as

Addressing rapidly changing customer requirements
Advancing with evolving technologies
Outgrow business swiftly
Tap on growth opportunities
Mitigate risks
Be ahead of competitors

Why collaborate with TatvaSoft for your new Product Development?

Being in business for almost two decades with reliability and trust, we have catered to global clients with almost all types of Product Development services. We are a CMMI level 3 company and a Microsoft Gold partner with expertise in a variety of frameworks, functions, tools, and libraries.